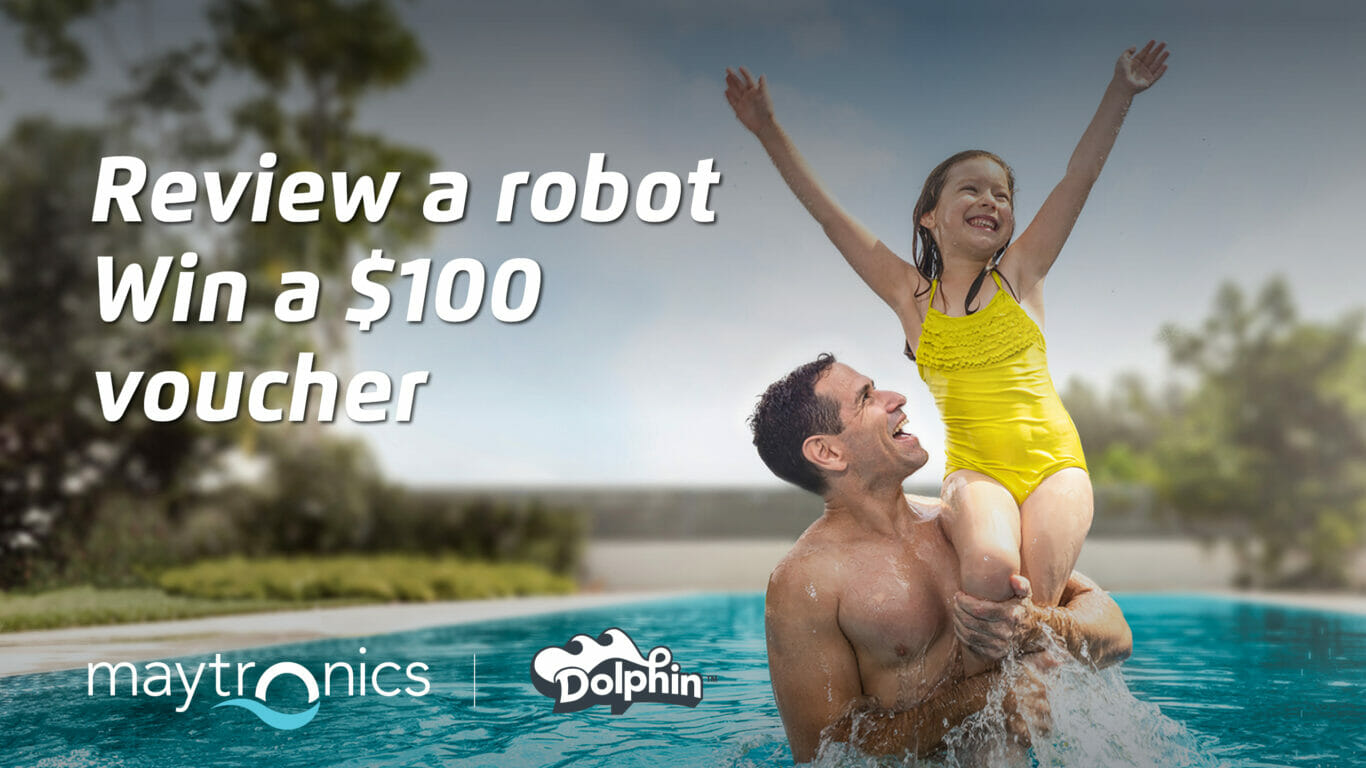 Register and review your new Dolphin and go in the draw to win a $100 voucher!
Fill out the confirmation form below to go in the draw for a $100 voucher!
(Bonus points) Register your robot on Maytronics.com.au/Support/Registration
Terms & Conditions:
Prize draw will be drawn monthly. All verified entrants received in the previous month will be included.
Maytronics Australia will draw one winner and winner will be notified by email.
$100 voucher will be sent within 14 days of winner announcement.
Maytronics Australia reserves the right to withdraw this offer at any time.